Find cases, accessories and product solutions based on Mikrotik products, or made for use with RouterOS and RouterBOARD in our "Made for MikroTik" section of this webpage. Look for the "Powered by Mikrotik" logo at our distributors, to see that the device was made to work with our products. An overview of participating companies is in our MFM page in the Buy section of Mikrotik.com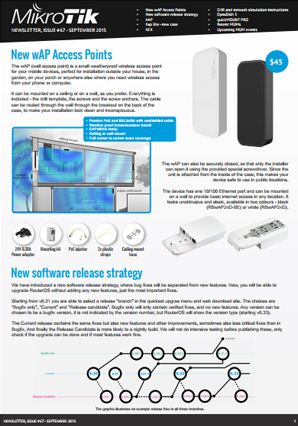 New wAP Access Points
New software release strategy
hAP
hap lite - new case
hEX
CHR and network simulation instructions
DynaDish 5
quickMOUNT PRO
Recent MUMs
Upcoming MUM events
Mikrotik Products

[info] [manual] [forum] [download]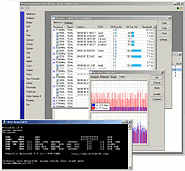 Learn more in these brochures:
Major features:
Powerful QoS control
P2P traffic filtering
High availability with VRRP
Bonding of Interfaces
Improved interface
Smaller and Less resource-hungry
Tons of other new features
Advanced Quality of Service
Stateful firewall, tunnels
STP bridging with filtering
High speed 802.11a/b/g wireless with WEP/WPA
WDS and Virtual AP
HotSpot for Plug-and-Play access
RIP, OSPF, BGP, MPLS routing
remote WinBox GUI and Web admin
telnet/mac-telnet/ssh/console admin
real-time configuration and monitoring
Nv2 wireless TDMA support
Nstreme wireless protocol
3G/LTE support
802.11a/b/g/n
WPA2 full support
OpenFlow support
Many more listed here

Cloud Core Router

Cloud Core Router is an industrial grade router with cutting edge multicore Tilera CPU, available in 16 core or 36 core versions!
Unprecedented power and unbeatable performance - this is our new flagship device. If you need many millions of packets per second - Cloud Core Router with 36 cores is your best choice - 24 million PPS is possible.
Watch the video: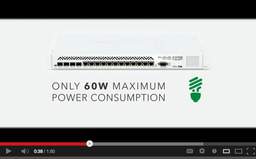 Biggest MUM ever live on YouTube
MUM in 2015, 2016
Watch MUM video: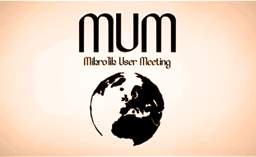 Announcing the MikroTik User Meeting (MUM) schedule in 2015, 2016
Indonesia in Yogyakarta ,
October 9 - 10
Language: Bahasa indonesia
Spain in Madrid ,
October 16
Language: Spanish
Canada in Montreal ,
October 19
Language: English
Brazil in Florianopolis ,
November 5 - 6
Language: Portuguese
Argentina in Buenos Aires ,
November 9 - 10
Language: Spanish
Ukraine in Kiev ,
December 8
Language:
Moldova in Chisinau ,
December 11
Language:
Cuba in Havana ,
January 15
Language: Spanish
Costa Rica in San Jose ,
January 19
Language: Spanish
Europe in Ljubljana ,
February 25 - 26
Language: English
United States in Dallas/Fort Worth ,
April 28 - 29
Language: English
Registration for all events are already open, click here to register your attendance for free (lunch and RouterOS license require paid or voucher registration)!
Conference, exhibition, technical workshops and trainings - meet the WISP industry here at the MUM.
Mikrotik Academy

MikroTik is expanding RouterOS learning possibilities by launching the MikroTik Academy program for educational institutions - universities, technical schools, colleges, vocational schools and any others. Learn MikroTik at your University!
More information can be found at:http://mikrotikacademy.com