MikroTik Training
If you wish to verify an existing certificate number, you can search for a certificate.
List of MikroTik RouterOS training classes:
Latin America
September 02-04, Brazil, Guadalajara/Mexico, Alive Solutions - Alivesolutions.com.br

(MTCINE), Spanish

September 03-04, Mexico, GUADALAJARA, MikroTik Xperts - Academy Xperts

(MTCUME), Spanish

September 03-04, Mexico, GUADALAJARA - MK-MX, Ing. Jorge Filippo - Optimix.com.ar

(MTCRE), Spanish
Europe
Asia
MikroTik and our Certified Training Partners offer RouterOS Training Seminars all over the world. Please see more details here on our training portal.
RB2011UiAS-2HnD-IN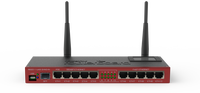 RB2011UiAS-2HnD-IN is an ideal solution for FTTH (Fiber To The Home) implementations. It has SFP cage, ten LAN ports (five of them Gigabit) and powerful 1W 2.4Ghz wireless onboard for Access Point.
Complete with the desktop case and power supply - order it now, for only $129
Watch the video: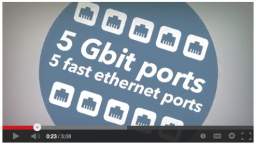 Cloud Core Router

Cloud Core Router is an industrial grade router with cutting edge multicore Tilera CPU, available in 16 core or 36 core versions!
Unprecedented power and unbeatable performance - this is our new flagship device. If you need many millions of packets per second - Cloud Core Router with 36 cores is your best choice - 24 million PPS is possible.
Watch the video: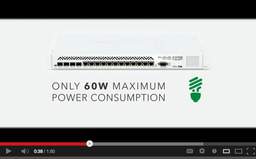 News August 2014 (Issue #61)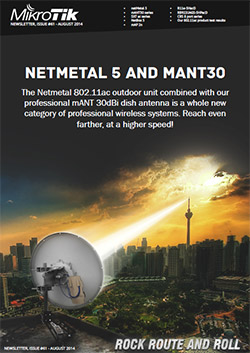 The NetMetal 802.11ac outdoor unit combined with our professional mANT 30dBi dish antenna is a whole new category of professional wireless systems. Reach even farther, at a higher speed!
NetMetal 5
mANT30 series
SXT ac series
mAP 2n
R11e-5HacD
RB922UAGS-5HPacD
CRS 8 port series
Our 802.11ac product test results
Download the newsletter here.
SXT Sixpack
Our popular SXT Sixpack now includes five pcs of RBSXT-5HPnD CPE and one RBSXTG-5HPnD-SAr2 14dBi 90 degrees sector AP. Now, four SXT Sixpacks makes ultimate WISP Starter Kit with 4 x 90 degree Sector AP's and 20pcs of CPE for only $1,780 list! Click here to view more details.
Our Master Distributors and Resellers have them in stock now, available for immediate shipping. Locate your Reseller or Distributor at our "how-to-buy" list: http://www.mikrotik.com/buy
MikroTik products
[info]
[manual]
[forum]
[download]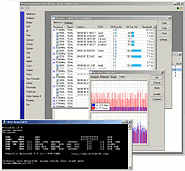 Learn more in these brochures:
Major features:
Powerful QoS control
P2P traffic filtering
High availability with VRRP
Bonding of Interfaces
Improved interface
Smaller and Less resource-hungry
Tons of other new features
Advanced Quality of Service
Stateful firewall, tunnels
STP bridging with filtering
High speed 802.11a/b/g wireless with WEP/WPA
WDS and Virtual AP
HotSpot for Plug-and-Play access
RIP, OSPF, BGP, MPLS routing
remote WinBox GUI and Web admin
telnet/mac-telnet/ssh/console admin
real-time configuration and monitoring
Nv2 wireless TDMA support
Nstreme wireless protocol
3G/LTE support
802.11a/b/g/n
WPA2 full support
OpenFlow support
Many more listed here

MikroTik Academy

MikroTik is expanding RouterOS learning possibilities by launching the MikroTik Academy program for educational institutions - universities, technical schools, colleges, vocational schools and any others. Learn MikroTik at your University!
More information can be found at: http://mikrotikacademy.com
MUM in 2014
Watch MUM video:
Announcing the MikroTik User Meeting (MUM) schedule in 2014
Mexico in Guadalajara,
September 5 - 6
Language: Spanish
USA in Pittsburgh,
September 11 - 12
Language: English
Serbia in Belgrade,
October 9
Language: Serbian
Azerbaijan in Baku,
October 16
Language: Russian
Romania in Bucharest,
October 21
Language: Romanian
Belarus in Minsk,
October 29
Language: Russian
Bulgaria in Sofia,
November 6
Language: Bulgarian
Bolivia in Santa Cruz,
November 12 - 13
Language: Spanish
Brazil in Fortaleza,
November 17 - 18
Language: Portuguese
Philippines in Manila,
December 2
Language: English
Indonesia in Yogyakarta,
December 5 - 6
Language: Bahasa indonesia
Registration for all events are already open, click here to register your attendance for free (lunch and RouterOS license require paid or voucher registration)!
Conference, exhibition, technical workshops and trainings - meet the WISP industry here at the MUM.
Trainings before/after MUM:
Guadalajara, MexicoPittsburgh, USABelgrade, SerbiaBaku, AzerbaijanBucharest, RomaniaSofia, BulgariaFortaleza, BrazilSanta Cruz, BoliviaManila, PhilippinesYogyakarta, Indonesia