Cloud Core Router

Cloud Core Router is an industrial grade router with cutting edge multicore Tilera CPU, available in 16 core or 36 core versions!
Unprecedented power and unbeatable performance - this is our new flagship device. If you need many millions of packets per second - Cloud Core Router with 36 cores is your best choice - 24 million PPS is possible.
Watch the video: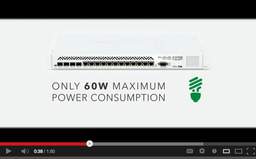 SXT Sixpack
Our popular SXT Sixpack now includes five pcs of RBSXT-5HPnD CPE and one RBSXTG-5HPnD-SAr2 14dBi 90 degrees sector AP. Now, four SXT Sixpacks makes ultimate WISP Starter Kit with 4 x 90 degree Sector AP's and 20pcs of CPE for only $1,780 list! Click here to view more details.
Our Master Distributors and Resellers have them in stock now, available for immediate shipping. Locate your Reseller or Distributor at our "how-to-buy" list: http://www.mikrotik.com/buy
MUM in 2014
Watch MUM video:
Announcing the MikroTik User Meeting (MUM) schedule in 2014
Registration for all events are already open, click here to register your attendance for free (lunch and RouterOS license require paid or voucher registration)!
Conference, exhibition, technical workshops and trainings - meet the WISP industry here at the MUM.
Trainings before/after MUM:
Baku, Azerbaijan
Bucharest, Romania
Sofia, Bulgaria
Santa Cruz, Bolivia
Fortaleza, Brazil
Manila, Philippines
Yogyakarta, Indonesia