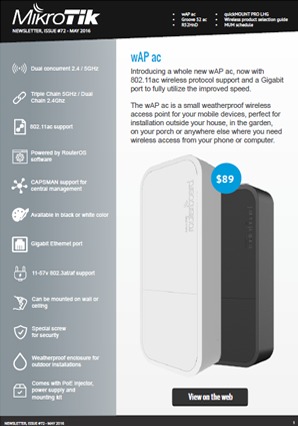 In the #72 issue of our newsletter read about several new products: wAP ac, Groove 52 ac, the updated R52HnD, a special edition quickMOUNT pro for LHG, a new Wireless product selection guide and the upcoming MUM schedule. You can discuss the latest issue in our forum. Download the PDF here: Newsletter 72
MikroTik is a Latvian company which was founded in 1996 to develop routers and wireless ISP systems. MikroTik now provides hardware and software for Internet connectivity in most of the countries around the world.
Major features:
802.11a/b/g/n/ac support
Custom Nv2 TDMA protocol
Advanced Quality of Service
Stateful firewall, tunnels
STP bridging with filtering
WDS and Virtual AP
HotSpot for Plug-and-Play access
RIP, OSPF, BGP, MPLS routing
Remote WinBox GUI and Web admin
High availability with VRRP
Bonding of Interfaces
Telnet/mac-telnet/ssh/console admin
Real-time configuration and monitoring
3G/LTE support
OpenFlow support

Cloud Core Router is an industrial grade router with cutting edge multicore Tilera CPU, available in 9, 16, 36 and 72 core versions! Unprecedented power and unbeatable performance - this is our new flagship device. If you need many millions of packets per second - the Cloud Core Router 1072 with 72 cores is your best choice - up to 120 million PPS is possible.
MUM in 2016
Watch MUM video: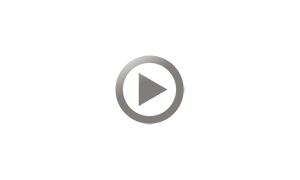 Announcing the MikroTik User Meeting (MUM) schedule in 2016
Registration for all events is open, click here to register your attendance for free (lunch and RouterOS license require paid or voucher registration)!
Conference, exhibition, technical workshops and trainings - meet the WISP industry here at the MUM.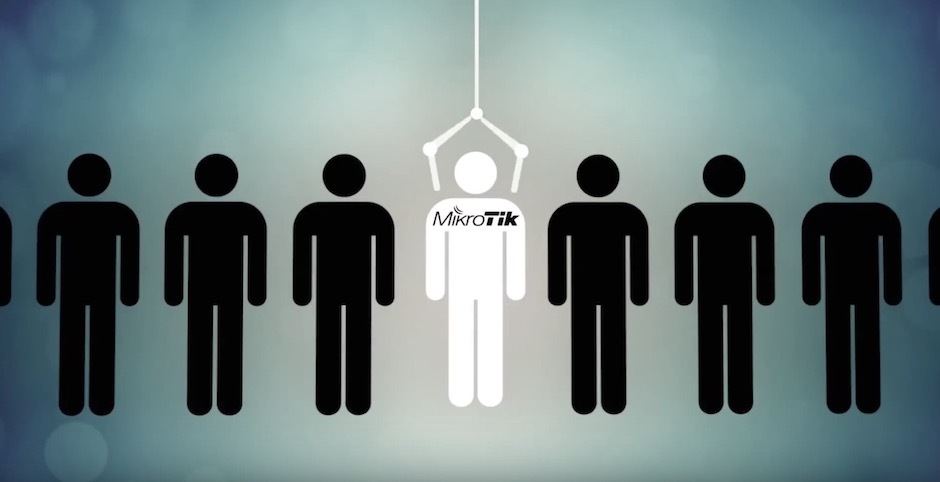 MikroTik is expanding RouterOS learning possibilities by launching the MikroTik Academy program for educational institutions - universities, technical schools, colleges, vocational schools and any others. Learn MikroTik at your University.